CGI Finance is a brand of CGL, a financial institution created in 1951, a subsidiary of the Société Générale. With a presence throughout Europe, more than 465,000 clients, 70 years of experience, eightthousand million euros in financing per year.
SGB ​​Finance has been the financial partner of the Beneteau Group for more than a decade. This association makes it possible to offer financing solutions through 250 distributors throughout Europe. They are leaders in pleasure yacht financing in France (both sailing and motor yachts) and are currently developing business in Spain and Portugal thanks to their agreements with SYSFINANCE.
The brands that represent the SGB Finance group are: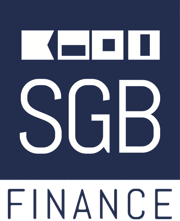 FIATC Seguros en el mar is a company with 100% Spanish capital. It has always been characterized by its solidity, a fact that places it as one of the most solvent companies in the Spanish insurance market. He has an experience of more than 70 years in the sector, offering his clients closeness, tranquility and financial security in the face of fortuitous events and in the face of a large number of events that can occur and whose outcome can be tragic. We put at your disposal all the experience of FIACT SEGUROSat your service.
GO-BOATING is a partner and collaborator of SYSFINANCE to serve customers who sail in Spain and Portugal and have tax residence in Germany and Northern Europe. GO-BOATING has its main offices in Hamburg
Pantaenius Yacht Insurance is the No. 1 company specialized in nautical insurance for pleasure boats in Europe, both in business volume and portfolio (more than 100,000 insured boats). It has more than 50 years of experience insuring only pleasure boats (it does not work with other branches of business) and has a worldwide network of more than 35,000 collaborators for the processing and resolution of claims. Pantaenius solves an average of 4,500 claims per year!
We collaborate closely with Iberian Yacht Consulting, a leading nautical consulting firm in Spain, which has a specific international department dedicated to advising international companies and financial entities for pleasure boats, as well as owners of pleasure boats and large yachts.
RegisterAYacht is a company specialized in providing financial services to the nautical industry. It offers a comparative approach in the choice of the registration flag for each vessel, as well as in the ownership or acquisition of vessels for both recreational and commercial use. As a nautical division of the Sovereign Group, RegisterAYacht adopts an international and global point of view in the advice, management and administration of yachts thanks to the network of 25 offices spread throughout the world and the wide range of services provided by its parent company.
AECOSAN is the Spanish agency for consumption, food safety and nutrition that depends on the Ministry of Health, Social Services and Equality. Said agency regulates the State Registry required in Royal Decree 106/2011, of January 28, which creates and regulates the State Registry of companies provided for in Law 2/2009, of March 31, which regulates the contracting with consumers of mortgage loans or credits and of intermediation services for the conclusion of loan or credit contracts, and the minimum amount of liability insurance or bank guarantee is set for the exercise of these activities. Iberian Finance Services – SYSFINANCE – is a member of AECOSAN.


BAND OF BOATS, is the first European professional network of second-hand boats that proposes a selection of boat advertisements evaluated by nautical professionals. In this nautical portal, more than 3000 used sailing and motor boats are offered and more than 180 professionally recognized brokers collaborate.
EasyPort is the most complete free service guide for navigators in Spain. It includes geolocated information of all the services near the port within a radius of 25 kilometers, including the repair and maintenance services of vessels. The app also includes the leisure and hospitality services closest to each port, including health centers and a pharmacy.